CEO, REPAC, ARC Applaud $50 million Investment for the Statewide Reentry Employment Grant Program
---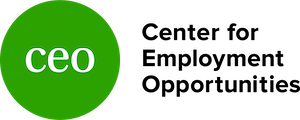 MEDIA CONTACT

Bari Samad | [email protected]; (619) 343-6509

FOR IMMEDIATE RELEASE
July 7, 2022


The Anti-Recidivism Coalition (ARC), the Center for Employment Opportunities (CEO), and the Re-Entry Providers Association of California (REPAC) applaud the California State Legislature and Governor Gavin Newsom for including in the 2022-23 California State Budget a $50 million one-time investment to go towards a Statewide Reentry Employment Grant Program. Senator María Elena Durazo (D- Los Angeles), Chair of Senate Subcommittee 5, and Assemblymember Wendy Carrillo (D-Los Angeles), Chair of Assembly Subcommittee 4, provided instrumental leadership in ensuring this request was a priority for the Legislature. The effort was bolstered by the advocacy of more than 20 reentry and workforce development organizations throughout the state.
Comprehensive reentry workforce investment helps justice-involved individuals find gainful employment and have the necessary means to thrive. People returning from incarceration face significant barriers to successfully reintegrate back into their communities, even when it comes to basic necessities, such as housing, employment, and food. Around 60% of individuals remain unemployed within the first year of being home.
"The Governor and legislature have made a strong statement this session that we must invest in returning citizens to obtain economic and social mobility. This funding provides new support for transitional jobs, pre-apprenticeships, and union training pathways coupled with direct cash assistance and wrap-around support, giving individuals a true chance for stability and mobility. California is the first state to make this kind of comprehensive employment investment in reentry. We hope the state will continue this investment in future years." stated Samuel Schaeffer, CEO of the Center for Employment Opportunities.
This Statewide Reentry Employment Grant Program will provide dedicated, multi-year, state funding to community-based organizations to expand reentry services capacity. This investment will transform the employment landscape for justice-involved individuals by providing transitional employment, vocational programming, paid training, direct cash assistance, and social support during the immediate time frame post release.
"We applaud Gov. Newsom and our state Legislature for committing resources to support and uplift our community members coming home after incarceration. Our hope is that this funding--in the form of vocational training, pre-apprenticeship programs, education, and more--ensures that community members coming home can thrive at home, realize the dreams for their lives, and support, re-integrate, and foster families that can be stronger because of their presence," said Sam Lewis, Executive Director of the ARC.
"We commend Gov. Gavin Newsom and our state's legislative leaders for recognizing that our collective safety demands we ensure people living with old records have access to career opportunities that lead to economic stability. For too long, re-entry services have been woefully underfunded while we've focused all of our resources into locking people up with no concern for what happens after a person comes home. This budget reflects a new, smarter and more effective approach to achieving the safety we all deserve, stated Saun G. Hough, Interim Board Chair of REPAC.
---
The Center for Employment Opportunities (CEO) provides immediate, effective, and comprehensive employment services exclusively to people recently released from incarceration. CEO currently operates in over 30 cities and is dedicated to ensuring that justice-impacted job seekers have opportunities to achieve social and economic mobility. For more information please visit: https://ceoworks.org