CEO Statement on Committee Passage of the Workforce Innovation and Opportunity Act of 2022
---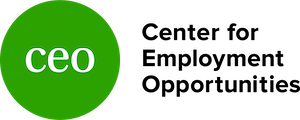 MEDIA CONTACT

Bari Samad | [email protected]; (619) 343-6509

FOR IMMEDIATE RELEASE
April 5, 2021
CEO Statement on Committee Passage of the Workforce Innovation and Opportunity Act of 2022
New York, NY - Sam Shaeffer, Chief Executive Officer of the Center for Employment Opportunities, issued the following statement in response to U.S. House Committee on Education and Labor passage of the Workforce Innovation and Opportunity Act of 2022, legislation to reauthorize the Workforce Innovation and Opportunity Act (WIOA) and expand America's workforce development system:
"CEO thanks Chairman Scott and Chairwoman Wilson for introducing legislation to expand workforce development to reach individuals with barriers to employment. Each year more than 600,000 individuals return home from prison in need of a job. Currently there is no comprehensive federal workforce program to support paid training targeted to the needs of people who return from incarceration.
This legislation includes positive changes, such as removing language that stigmatizes individuals with a criminal record, investing in a national grant program to facilitate the transition from incarceration to a career, prioritizing evidence-based interventions, and an increase in the proportion of invested funds which may be spent on proven training tools, such as transitional jobs.
As the WIOA reauthorization process continues, more changes are needed to the WIOA Act of 2022 to improve racial equity and meet the scale of the need of reentry employment workforce development, specifically by:
Focusing local workforce investments specifically on justice-impacted individuals;
Supporting community partnerships that facilitate high-paying jobs to employers proven to welcome returning citizens; and
Breaking down silos between WIOA and other training programs, such as SNAP Employment & Training.
We look forward to working further with the Chairs, the Senate, and Congress in general on additional improvements to the bill as it progresses."
In 2021, bipartisan staff of the Education and Labor Committee attended a roundtable hosted by CEO to understand more about the barriers to employment individuals returning from prison face and how a WIOA reauthorization should address these barriers, including hearing from CEO participants, criminal justice reform advocates, workforce boards, employment social enterprises, and other community-based organizations.
The United States has one of the highest incarceration rates in the world with 431 sentenced individuals per 100,000 residents in state and federal prisons. The imprisonment rate for black men is 5.8 times that of white men. Even as federal and state governments work to reduce incarceration, more than 70 million Americans have a criminal record and are largely shut out of the workforce system. The United States spends more than $80 billion on prison and corrections alone annually, yet only dedicates about $100M in federal reentry employment training to ensure that individuals have a quality job and do not return to prison due to lack of opportunity and support.
ABOUT CENTER FOR EMPLOYMENT OPPORTUNITIES
The Center for Employment Opportunities (CEO) provides immediate, effective, and comprehensive employment services exclusively to people recently released from incarceration. CEO currently operates in over 30 cities and is dedicated to ensuring that justice-impacted job seekers have opportunities to achieve social and economic mobility. For more information please visit: https://ceoworks.org and follow @ceoworks on Twitter.