Meeting The Need: How CEO Has Responded to COVID
The impact of COVID-19 on the health and economic stability of every American is unprecedented, and justice-impacted people are among those most affected, particularly in low-income communities of color from which so many currently incarcerated people come. As our state continues to respond, CEO is active in the community offering employment and training to those returning home from incarceration. Through CEO's transitional jobs program, participants have been on the front lines providing essential work to their communities.
CEO's CORE Model: Serving Returning Citizens in 30 Cities Across 11 States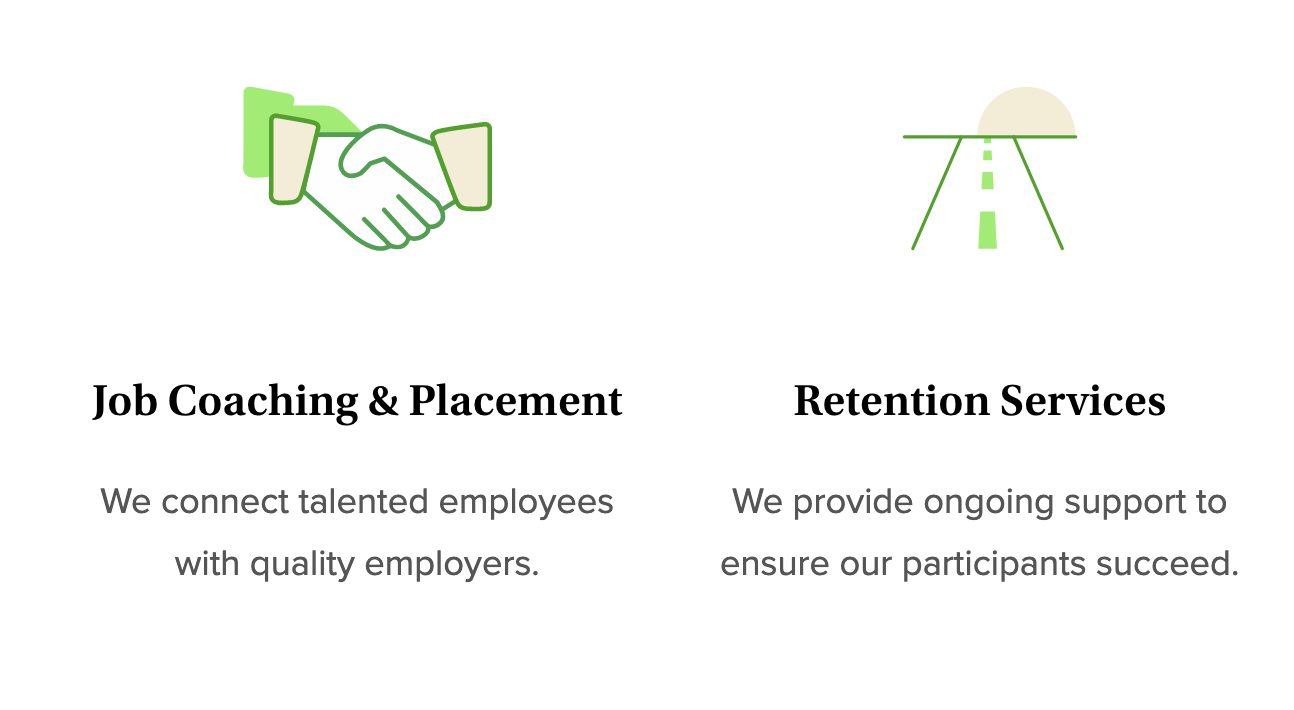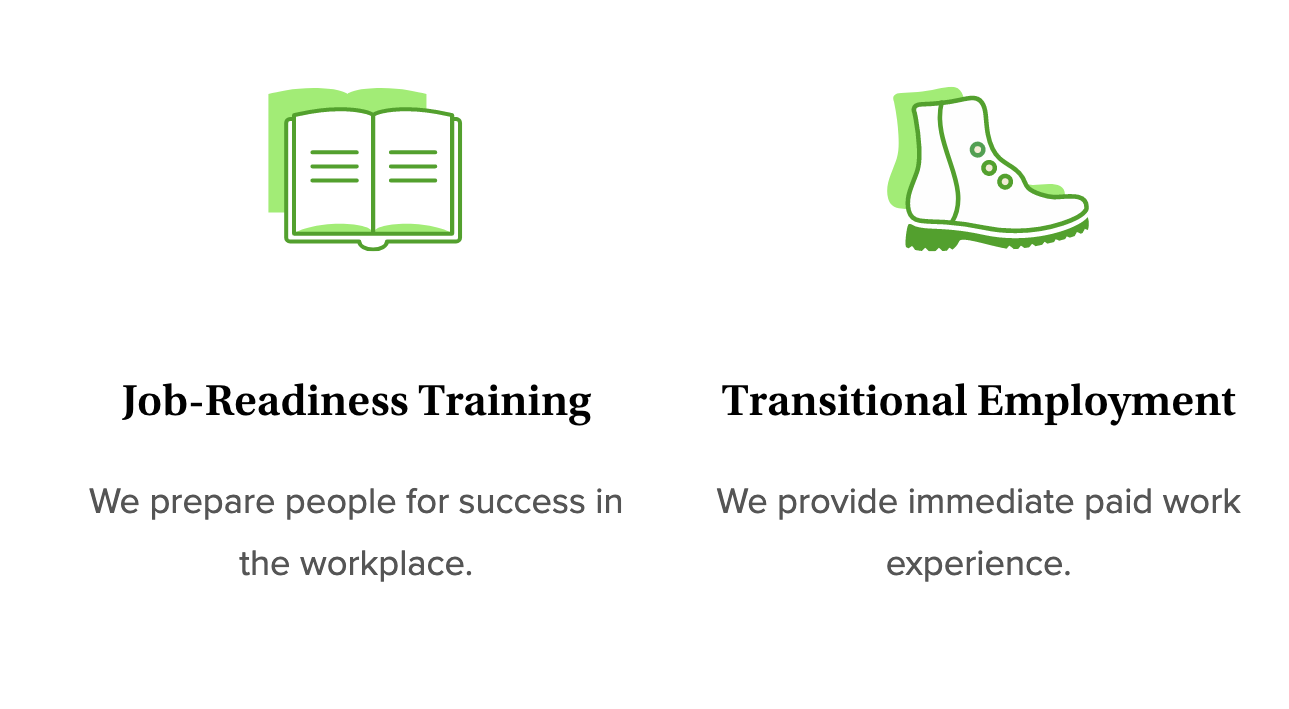 CEO COVID-19 Pandemic Response
CEO Participants Are Essential Workers
In the last six months, wherever it was safely possible and consistent with state emergency orders, CEO kept transitional work crews operating, since our daily wage is vital for participants in addition to the work experience we offer. CEO's employment social enterprise partnered with state and local governments directly in COVID-19 response. Participants:
maintained state roads and public parks;
provided enhanced cleaning to public buildings and housing;
assisted local foodbanks with food distribution.
CEO Sustained Vocational Training
To mitigate harms COVID-19 creates for people with criminal convictions, CEO continued to provide vocational services and connect participants to resources during the pandemic.
Job Coaches and Business Account Managers worked remotely with participants currently enrolled, and also focused on re-engaging participants who have lost their job.
CEO transitioned its weekly job readiness training Pathways to Employment to be delivered remotely and redesigned instruction to focus on job readiness during COVID-19.
CEO Administered Emergency Pandemic Stipends Provided to 8,000+ Nationally
CEO built new opportunities during this crisis when the number of CEO's transitional job slots reduced to enable social distancing.
Our signature initiative included constructing and administering the Returning Citizen Stimulus program, which leveraged our pay card system to provide up to $2,750 in cash assistance for more than 8,000 individuals.
We also extended the program to dozens of other reentry organizations in 6 major cities, providing income support while their clients engaged in their reentry services.
CEO Added Support Services
Participants faced increased barriers to food security, housing and other critical support needed to successfully return home.
CEO created a new resource guide for frontline staff to assist participants with support services, preventing further compounding of the crisis.
CEO continued its SNAP E&T partnerships in all 11 states, providing employment and training to SNAP recipient participants, and furthering state, local and philanthropic investment in committees via the 50% reimbursement structure of this federal program.
CEO Supported Staff
CEO responded to staff working beyond their capacity in this crisis, including holding weekly townhall meetings to answer questions and dispatch surveys for staff feedback. CEO staff requested that CEO examine its role in how our communities and criminal justice systems address racism. To respond we built additional diversity, equity and inclusion training, and created spaces where staff across our 30 cities could share their experience with racial justice.
CEO's Commitment to Safety
Follow all state emergency orders;
Implement enhanced cleaning safety protocols, including social distancing, sanitizing, and participants + staff provided with PPE and safety equipment;
Monitor participant health using health screening tools, and will not allow those showing symptoms of illness to come to work;
Provide vocational training and supportive services remotely wherever possible.
COVID-19 Response Recommendations
Pandemic response must prioritize those recently released from incarceration. Existing criminal justice responses during the pandemic disproportionately sanction Black individuals and prioritize ineffective severity over employment. To continue support for robust reentry, and organizations like CEO on community frontlines, CEO asks that policymakers:
Continue public transitional job partnerships in states and localities;
Direct National Dislocated Worker Grant, Community Development Block Grant and other federal COVID-19 response funds to support reentry employment;
Reduce incarceration and address policies that present a barrier to work and serve no public safety purpose, including penalties for the inability to pay justice-related fines and fees.
I was able to help improve different parks in the city. I was very happy to see these parks cleaned and improved so that the children had a safe place to play. It brought joy to me to have the locals that lived near the parks happy that they were fixed up. Working on Parks and Rec gave the participants a chance to improve landscaping skills as well.
— Asan Rozier, Philadelphia CEO 2020 Participant