CEO Joins 50 NYC NonProfits Calling for Police Reform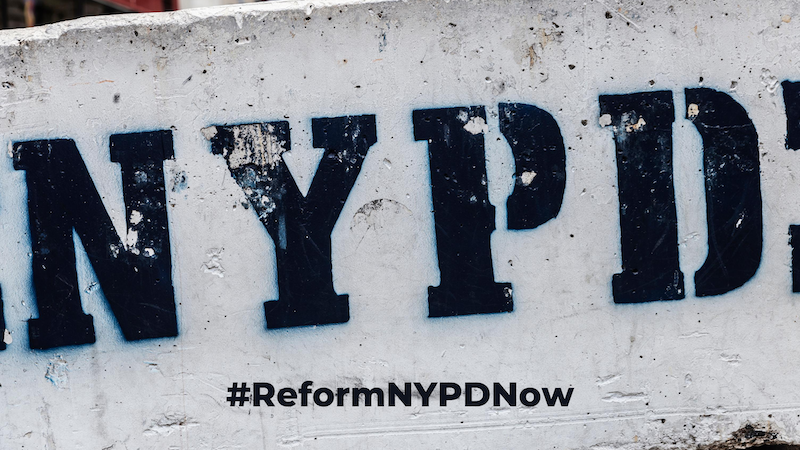 Policing in the United States has been under increased scrutiny and calls for reform in the wake of the deaths of George Floyd, Breonna Taylor, and more recently, the shootings of Jacob Blake and Trayford Pellerin. These all-too-familiar tragedies serve as direct evidence as to why public trust in policing has declined, especially in low-income communities of color that bear the brunt of these practices. Further, racist police abuse rarely results in consequences for officers and legal decisions have often provided cover for officers under qualified immunity. In this moment, amidst the calls for reform, there is an opportunity to build a better relationship between police and the communities they serve. Doing so begins with establishing systems of accountability that demonstrate a commitment to safety and the community as the most important values of a police department.
The New York City Police Department has struggled to establish strong relationships with communities of color. The department's long history of abuse of Black and Latinx community members has continued through some discredited policies like Stop, Question, & Frisk. At its height, the NYPD stopped close to 600,00 New Yorkers annually -- 87% of whom were people of color. These encounters can turn deadly for Black community members as one did for Eric Garner, whose tragic death at the hands of the police also showed that police misconduct rarely results in appropriate and timely legal or administrative discipline for officers.
Recently, CEO along with over 50 other nonprofit organizations across the City signed on to the Reform NYPD Now Agenda. The Agenda includes sweeping reforms that will bring greater accountability to the NYPD. In the Letter, we demand that the Mayor, City Council Members, and the Police Commissioner signal their support or opposition to the Agenda items. Key provisions include:
Establish a "duty to intervene" for all police officers witnessing misconduct by another officer
Strengthen whistleblower protections for officers who report misconduct
Expand the scope and powers of the Civilian Complaint Review Board to investigate and sanction officers for abuse
Create a statewide board to certify police officers and to revoke officers certification for misconduct
Make body-worn camera footage immediately available to the public
We also understand that these efforts on their own are not enough. There needs to be a broader reimagining of policing and police budgets in order to have meaningful investment and true safety in our communities.
Why does this matter for our work? CEO has seen firsthand how police interactions with community members can adversely impact people on community supervision. A person on parole is more likely to be under the gaze of a police officer than a parole or probation officer in the community. I heard such a story two years ago from a young woman who was a CEO NYC participant. She described that while riding on a subway with a friend, they walked between the subway cars, which is a misdemeanor offense. An undercover cop stopped and questioned them. Her friend, who was not on parole, was given a desk appearance ticket to show up in court; because of her parole status, she herself was arrested and spent three weeks on Rikers Island. Her parole case was adjudicated and she was released back to parole. Did her incarceration make our communities more or less safe? Were we, as a society, demonstrating our commitment to her success or to her failure?
Police have broad discretionary powers to detain, question, and arrest community members regardless of their guilt or innocence. Historically, these powers have been used to oppress and abuse Black people. The time has come to change policing in fundamental ways. Ending racist abuse by police will critically save Black lives, but it will also provide better and more effective public safety for all New Yorkers. The movement towards safety begins with accountability.
New Yorkers can support Reform NYPD Now by visiting the campaign's landing page and by asking your elected city council member and the mayor to support the proposed reforms. You may also post your support on social media and tag your council member, the mayor, and police commissioner. Please use the hashtag: #ReformNYPDNow