April is Second Chance Month. This is a time to bring awareness of the barriers faced by those returning home from jail and prison. It is also a time to recognize the resilience and contributions that the over 70 million Americans with a past conviction bring to their families and communities each day.
Returning Strong marks CEO's commitment to leading the needed change in the national conversation about what it means to be a person with lived experience.
Join us and let's change the narrative on what returning home is like and what we need to make Returning Strong a reality for all.
Send us a video at [email protected] or post on your social media using #ReturningStrong.
Tell the world – "I'm Returning Strong."
A Second Chance Conversation
For Second Chance Month, CEO highlights current and former participants and dives into their success story. New videos will be added each week!

DID YOU KNOW?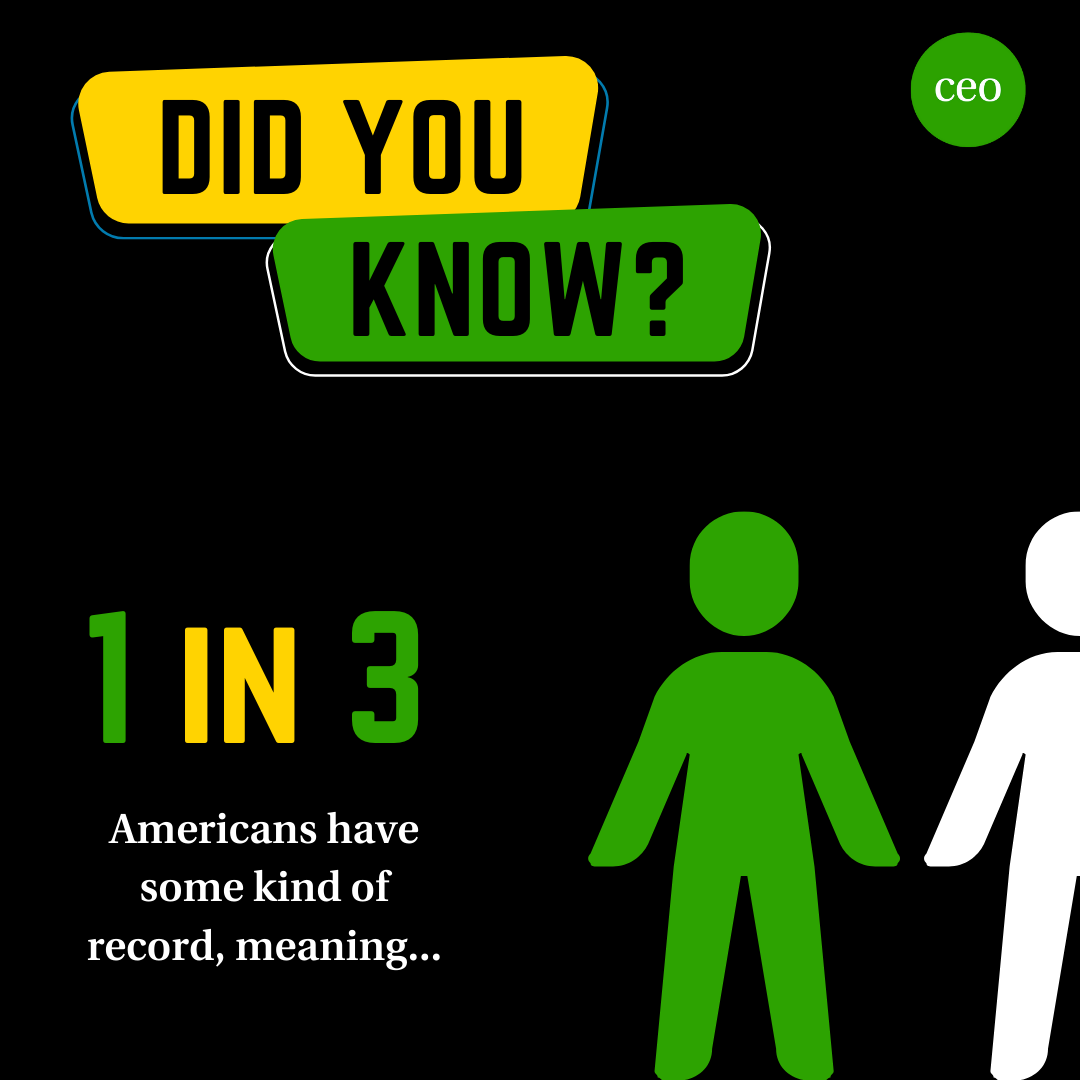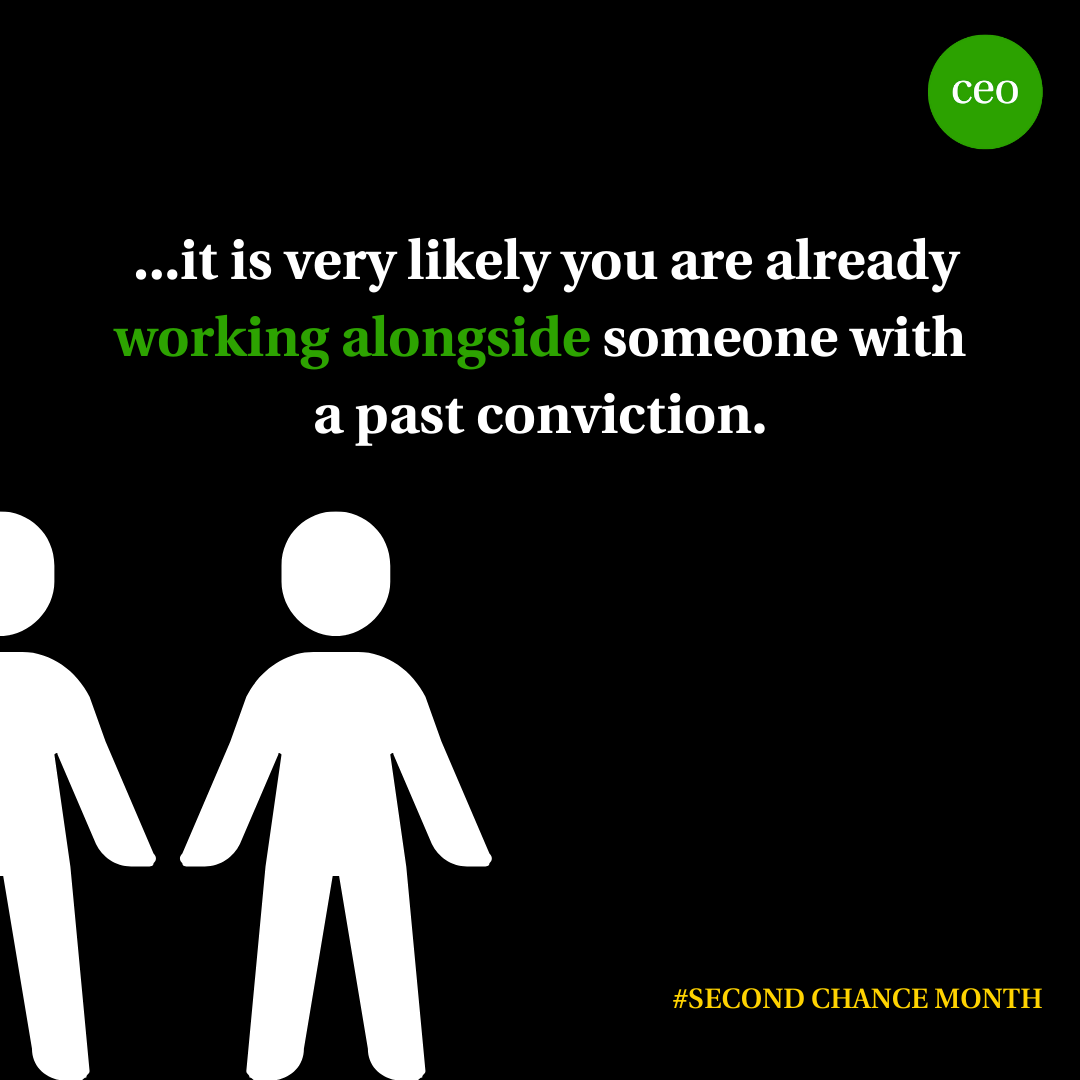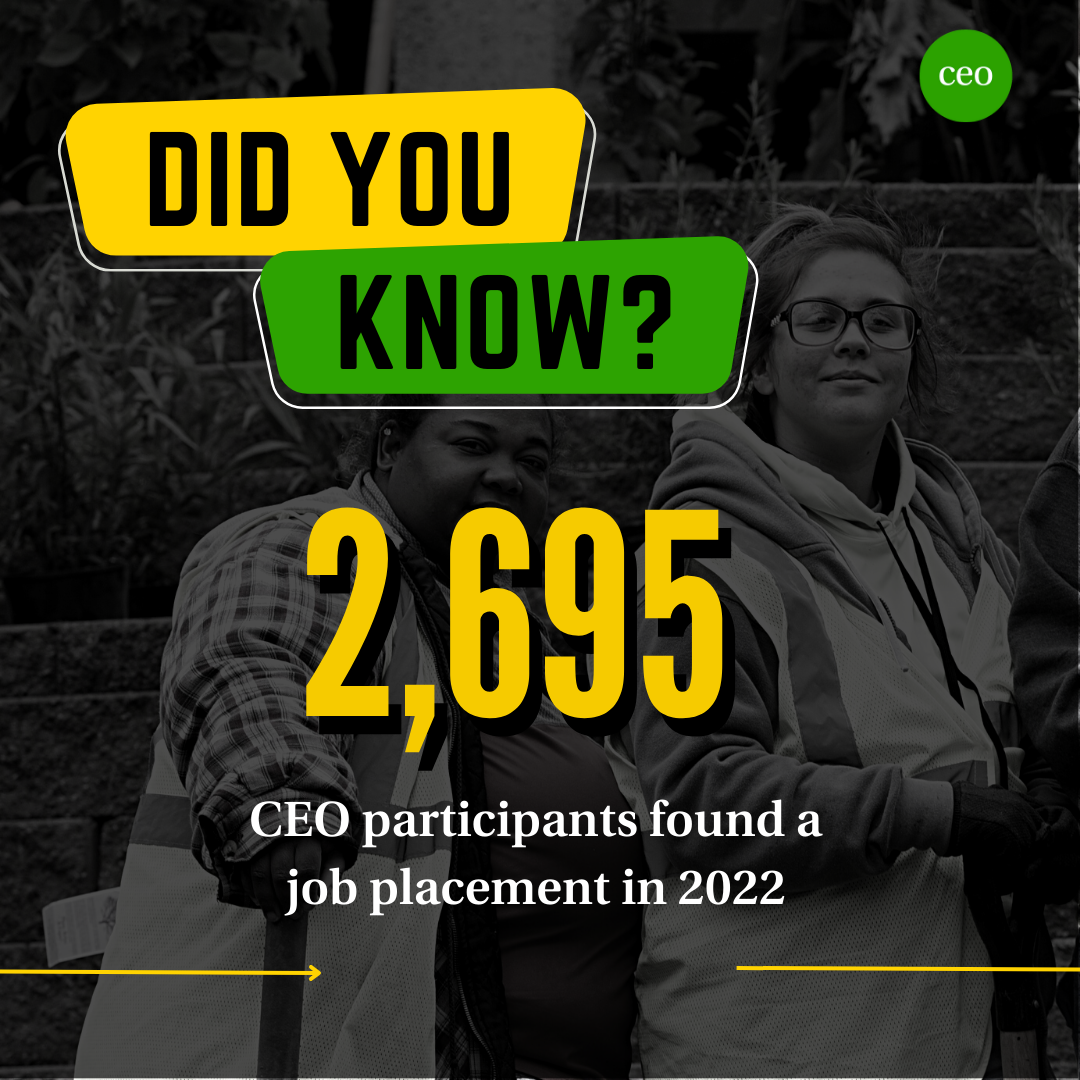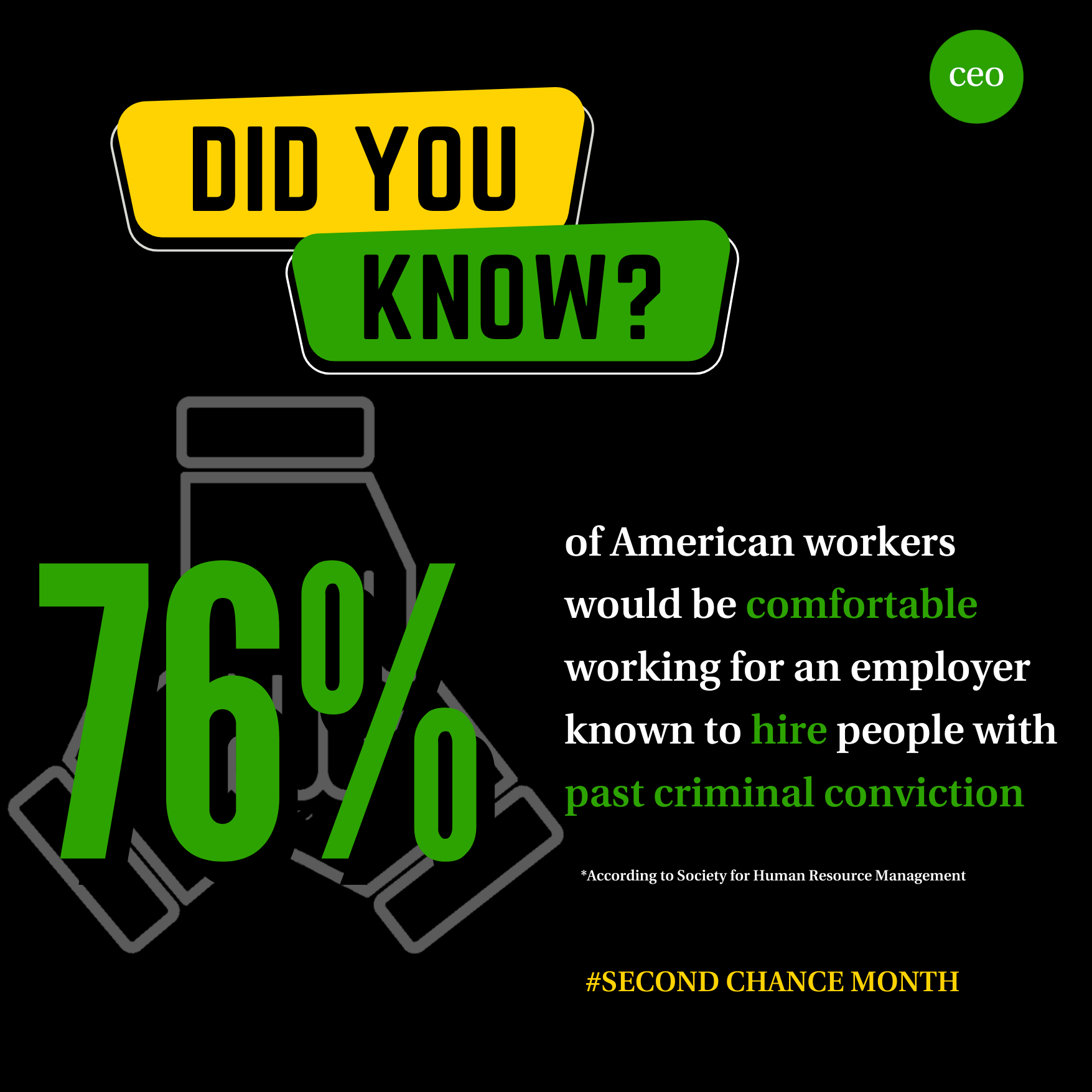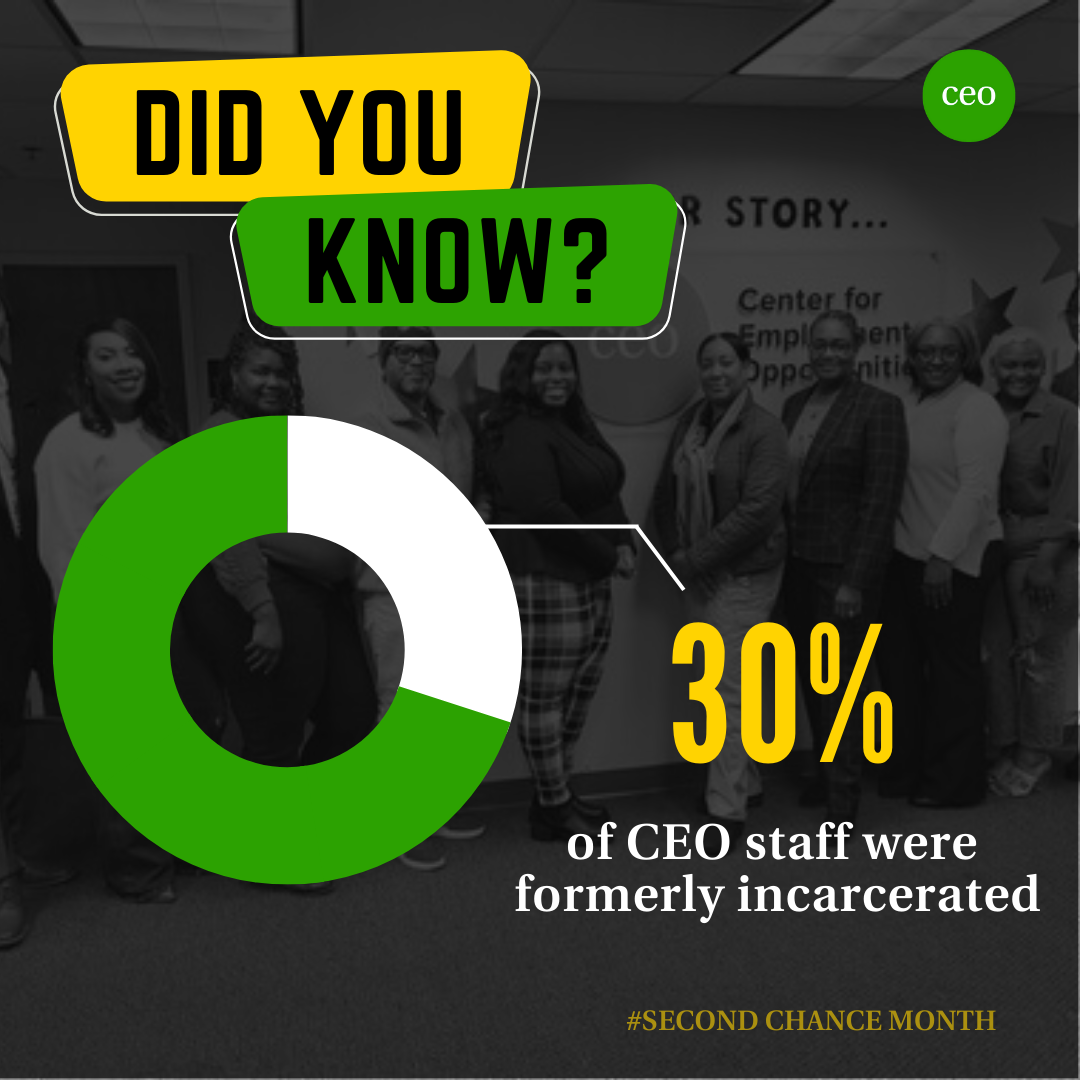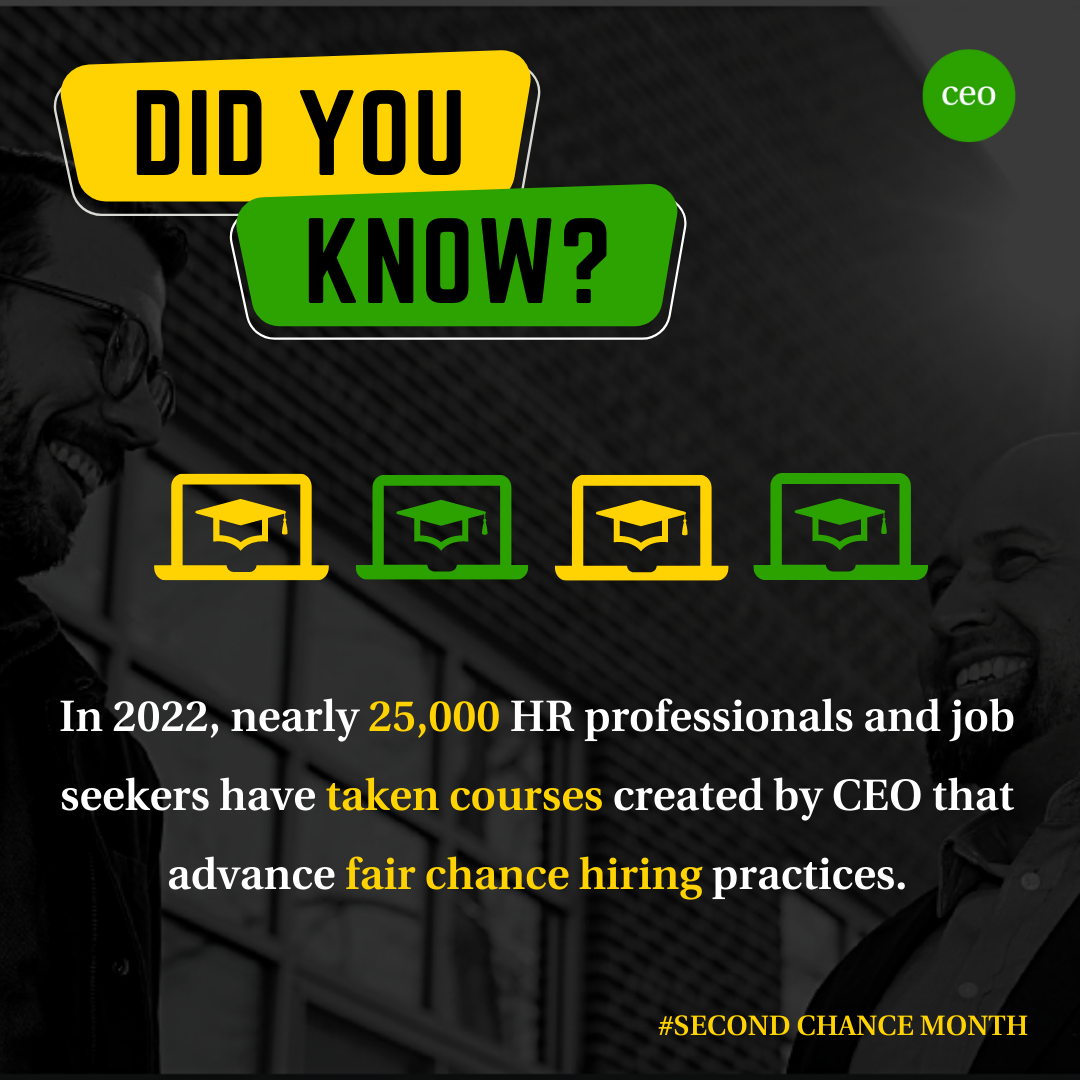 Tuesday, April 11, 2023
CEO Inland Empire Second Chance Month Celebration
Meet with community organizers for wide-range of resources! There will be food and raffles.
Location: 1777 Atlanta Ave, Suite G1, Riverside, CA 92507
Time: 12pm PST
RSVP: [email protected]
Thursday, April 13, 2023
CEO San Diego & Office of Labor Standards and Enforcement (OLSE) Employer Seminar & Job Fair

CEO & OLSE will partner for a fair chance event in San Diego, showcasing talented job seekers, employer support with labor laws, and providing education on promising employment practices.
Location: 303 A Street # 100, San Diego, CA 92101
Time: 12pm - 4:30pm PST
Thursday, April 20, 2023
Fair Chance Fair

CEO Cincinnati will hold a job fair with other organizations to provide resources such as jobs, legal, expungements services, health care, mental health, and more.
Location: 800 Bank Street, Cincinnati, OH 45214.
Time: 10am - 3pm EST
Saturday, April 29, 2023
Second Chance Event

CEO Memphis will be hosting a Second Chance event alongside other reentry organizations to bring impactful employers, resources, etc.
Location: Lester Community Center, 317 Tillman St. Memphis, TN
Time: 10:30am - 2:00pm CST
Sunday, April 2, 2023
CEO Atlanta x JP Morgan Chance X Atlanta Hawks "Second Chance" Points
Chase will donate $1,000 per point to CEO to support Second Chance opportunities locally in honor of Second Chance month in April. CEO Atlanta will be the special guest at the Atlanta Hawks vs Dallas Maverick game on 4/2.
Saturday, April 8, 2023
Inaugural Project Restart/RITES Fair Chance Job and Resource Fair
Location: Russell Innovation Center for Entrepreneurs (Job Fair)

Wednesday, April 12, 2023
Second Chance Job and Resource Fair Event
CEO Memphis and TN Department of Labor & Workforce Development will host an Expungement Clinic and offer life-changing opportunities for the justice-involved adults, veterans, their families, and/or anyone impacted by the criminal justice system.
Location: Memphis Day Reporting Center
Time: 10am - 2pm CST
Tuesday, April 18, 2023
USAO will host a daylong, office-wide Reentry Simulation where CEO Atlanta will be a service provider. The goal of this simulation is for USAO staff to gain an understanding of the significant obstacles faced by men and women attempting to navigate the system upon their release from incarceration and returning home to their communities.
Location: 75 Ted Turner Dr, SW, 4th Floor Conference Room, Atlanta, GA 30303

Tuesday, April 27, 2023
CEO Columbus staff & ptctp presenting to Franklin County VIP. A monthly virtual presentation with ODRC for soon-to-be-released individuals. For SCM, guest speakers are those with lived experience:

Lowell Poulson, participant
Danye Daniels and Adrience Wells, Site Supervisors and former participants