U.S. Bank Foundation invests $1 million to support emerging leaders and community-led solutions to address economic disparities
---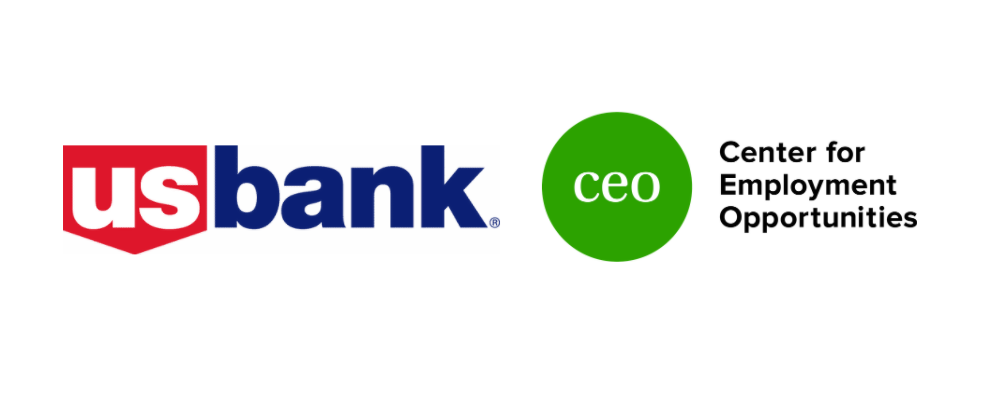 Cincinnati, Ohio, July 28, 2021 – U.S. Bank Foundation today announced a $1 million investment to 20 nonprofit organizations, including Center for Employment Opportunities (CEO) in Cincinnati, driven by a diverse group of exceptional emerging leaders who are focused on creating effective community-led solutions toward the increasing economic disparities.
Organizations are in both rural and metro communities and are focused on support for entrepreneurs and small business owners, workforce development programs and financial inclusion efforts for individuals and families as solutions to wealth building.
In Cincinnati, the Center for Employment Opportunities, which supports justice-impacted individuals in building career and financial stability, received $50,000 from U.S. Bank. The CEO program provides immediate, effective, and comprehensive employment services exclusively to people recently released from incarceration or those with recent criminal convictions or justice involvement. CEO currently operates in over 30 cities and is dedicated to ensuring that justice-impacted job seekers have opportunities to achieve socioeconomic mobility.
U.S. Bank is recognizing organizations that feature exceptional emerging leaders who are addressing critical issues in their communities. Erica DiMartino-McNertney is the Site Director for CEO in Cincinnati, overseeing the New York-based organization's work in the city. "I am honored to be recognized by U.S. Bank as an emerging leader," said DiMartino-McNertney. "The support from organizations like U.S. Bank is crucial to the continued success of our Cincinnati program."
Jessica Centeno, CEO's Deputy Executive Director of the Midwest Region, stated, "CEO commends the U.S. Bank Foundation for its investment in our organization and our work to improve economic equity and mobility for individuals impacted by the justice system who are returning to the communities of Cincinnati."
"We are dedicated to empowering our communities by listening to those with lived experience and supporting their ideas on how to address racial and economic inequities and creating lasting change," said Alicia Townsend, Community Affairs Manager for Ohio metro markets. "In addition to the funding, we are exploring ways to support these leaders and organizations by creating points of connection and access as well as opportunities to build their networks. We look forward to learning from these leaders as we continue to work to break down traditional power dynamics in philanthropy."
About U.S. Bank
U.S. Bancorp, with nearly 70,000 employees and $553 billion in assets as of March 31, 2021, is the parent company of U.S. Bank National Association. The Minneapolis-based company serves millions of customers locally, nationally and globally through a diversified mix of businesses: Consumer and Business Banking; Payment Services; Corporate & Commercial Banking; and Wealth Management and Investment Services. The company has been recognized for its approach to digital innovation, social responsibility, and customer service, including being named one of the 2021 World's Most Ethical Companies and Fortune's most admired superregional bank. Learn more at usbank.com/about.