Greenlight Fund Brings Center for Employment Opportunities to Metro Atlanta
---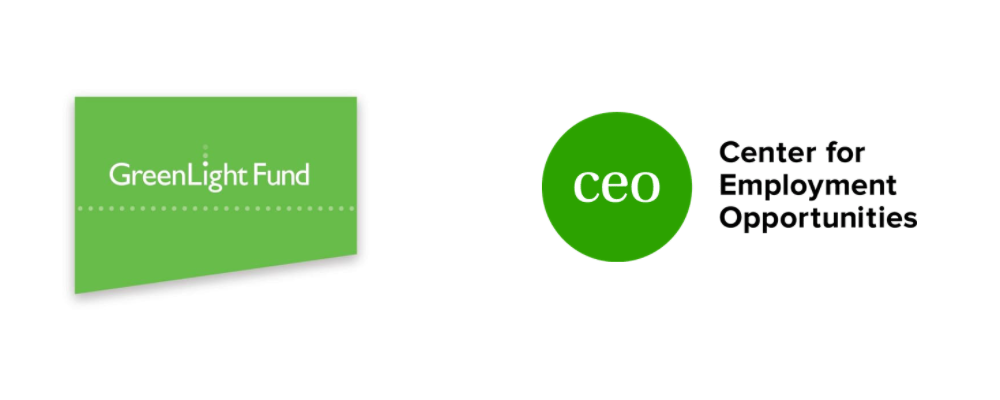 FOR IMMEDIATE RELEASE
CONTACT:
Joli Cooper, GreenLight Fund Atlanta
[email protected] | 813.335.3505
Jovanni Ortiz, Center for Employment Opportunities
[email protected] | 917.903.4319
Greenlight Fund Brings Center for Employment Opportunities to Metro Atlanta
Nation's largest reentry employment provider will support justice-impacted job seekers to achieve socio-economic mobility and prosperity
ATLANTA, GA – July 14, 2021 – Today, GreenLight Fund Atlanta announces a multi-year investment in Center for Employment Opportunities (CEO), bringing the proven organization to metro Atlanta, its first office in Georgia. Reaching hundreds of returning citizens annually, CEO will provide employment opportunities and ongoing reentry support services to job seekers with past convictions, creating pathways to employment and socio-economic mobility.
GreenLight Atlanta engaged in a year-long comprehensive process in partnership with its Selection Advisory Council (SAC), a diverse group of community leaders and residents, to identify and respond to a combination of local, deep-rooted, systemic challenges. Criminal justice reform and smart decarceration were identified as key opportunity areas to close the racial wealth gap as barriers to prosperity for those returning home are significant. After thoroughly vetting dozens of proven solutions from across the country, GreenLight Atlanta selected and invested in CEO, the program with the most impactful results and promise of local fit to address these challenges.
"CEO believes that everyone, regardless of their past, deserves a chance to work toward a stronger future for themselves, their families, and their community," said GreenLight Atlanta Executive Director Joli Cooper. "We affirm that belief and remain committed to helping expand economic opportunity and financial stability in metro Atlanta, no matter someone's background or zip code."
Patience Lewis-Walker, CEO's Deputy Executive Director for the Southern Region, noted, "We are thrilled to have the opportunity to bring our proven program to the metro Atlanta area and to work together with other local providers to increase access to employment for returning citizens."
CEO offers participants job training, coaching, a source of income, transferable skills, and the ongoing support necessary to build career capital and financial stability. Georgia spends more than $1 billion per year on prison expenditures equating to nearly $20,000 annually per person. Over 3,000 citizens return to metro Atlanta each year and the recidivism rate is greater than 30%, a significant social and economic cost. With unemployment being a strong predictor of re-offending and CEO's evidence-based program providing immediate work opportunities and pathways to long term employment, GreenLight expects the initiative to reduce recidivism of those at highest risk.
"We are excited to be enrolling participants in metro Atlanta with the plan to start work crews in a few weeks," said Michael Taylor, newly-hired CEO Atlanta Site Director. "CEO job seekers receive both career and financial support and are valued members of our team. They are the backbone of our social enterprise and their success equals our success."
CEO, in collaboration with GreenLight Atlanta, approached the expansion into metro Atlanta with a focus on partnering with existing organizations in the community to help justice-impacted individuals overcome high employment barriers by providing immediate access to employment.
"We are pleased to be able to partner with CEO to provide career development opportunities for those individuals that desire to improve their lives through the development of lifetime skills that can lead to sustainable employment paths," said George Hawthorne, Chief Operating Officer at Advanced Modular Structures LLC. "We believe that all people desire the chance to strive for career success and personal growth to avoid the negative outcomes in life. Our collective goals and strategic partnership with CEO, will provide job seekers with the necessary skills and training to compete and succeed in the competitive American workforce."
Doug Ammar, Executive Director, Georgia Justice Project and a GreenLight Advisor, said, "Georgia Justice Project is thrilled to welcome CEO to Metro Atlanta. CEO's commitment to creating opportunity for Georgians, as well as their investment in evidence-based reentry employment programs, will make them a key collaborator in furthering reentry efforts in Georgia."

GreenLight Atlanta's multi-year financial and on-the-ground support along with strong local partnerships positions CEO to reach impact quickly. Additional financial support from public and private partnerships, including federal dollars through the SNAP Employment and Training program, ensures program sustainability.
###


About Center for Employment Opportunities
The Center for Employment Opportunities (CEO) provides immediate, effective, and comprehensive employment services exclusively to people recently released from incarceration. CEO currently operates in over 30 cities and is dedicated to ensuring that justice-impacted job seekers have opportunities to achieve socioeconomic mobility. For more information please visit: https://ceoworks.org
About GreenLight Fund
The GreenLight Fund helps open opportunities for children, youth and families experiencing poverty by engaging deeply with the community and running a consistent annual process to: elevate priority issues not yet being addressed; invest in innovative, proven programs that have a significant, measurable social impact; and galvanize local support to accelerate the selected program's launch and ensure growth and long-term viability. Started in Boston in 2004, the nonprofit venture philanthropy organization launched GreenLight Atlanta in 2019. Additional GreenLight cities include Baltimore, Boston, Charlotte, Cincinnati, Detroit, Kansas City, Philadelphia, the San Francisco Bay Area and the Twin Cities. For more information, visit: greenlightfund.org