100 Organizations Urge Congress to Strengthen Job Training and Food Security Access
---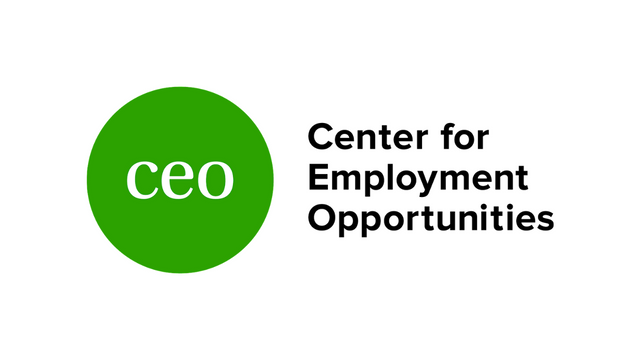 MEDIA CONTACT
CEO: Megan Giovannetti | [email protected] | (310) 905-7811
Groups Request bipartisan support for technical fix to SNAP that prevents participants from completing employment programs
New York, NY – February 17, 2023 – Yesterday 100 organizations requested improvements to the Supplemental Nutrition Assistance Program (SNAP) and SNAP Employment and Training program (E&T) that would remove barriers for those receiving benefits who seek job training.
Led by Center for Employment Opportunities (CEO), the coalition of groups submitted a letter to the Chair and Ranking Member of the Senate Agriculture Committee - Sen. Debbie Stabenow (D-MI) and Sen. John Boozman (R-AR) respectively, and the Chair and Ranking Member of the House Agriculture Committee - Rep. Glen "G.T." Thompson (R-PA) and Rep. David Scott (D-GA) respectively.
The coalition is calling on Congress to fix a "Catch-22" in the job training and nutrition assistance programs that denies benefits to those seeking new employment opportunities. Under current law, SNAP enrollees taking part in an expanded SNAP E&T program, or in another paid workforce training program, risk losing their SNAP eligibility because of earning temporary wages in the training program itself. Furthermore, since the SNAP E&T program is only available to SNAP enrollees, losing SNAP eligibility means participants can no longer continue in the E&T program and may lose access to the job training program completely.
The letter, submitted as the Senate kicks off hearings on nutrition access in the 2023 Farm Bill, applauds the Members for their bipartisan approach to developing the next Farm Bill and urges their support for a fix to the SNAP E&T program that is impacting E&T participants ability to benefit from the full range of E&T services and smoothly transition off SNAP to long-term employment. In the last bipartisan Farm Bill (the Agriculture Improvement Act of 2018), Congress expanded the SNAP E&T program to allow E&T providers to offer paid job training opportunities and work-based learning.
The coalition urges the House and Senate Agriculture Committee to develop a bipartisan fix to this issue by excluding wages derived from a public workforce training program from SNAP income calculations. This change would allow participants to maintain their nutrition benefits and maintain their enrollment in high-quality training programs leading to better outcomes, permanent employment, and self-sufficiency.
"We applaud the Chairs and Ranking Members for their commitment to developing a bipartisan farm bill. No one should have to choose between participating in a job training program and having the resources to put food on the table," said Sam Schaeffer, CEO of the Center for Employment Opportunities (CEO). "Fixing this issue would ensure that SNAP E&T gets more people access to quality training, and the tools to achieve a job and economic security"
CEO thanks Rep. Adriano Espaillat (D-NY), Rep. Alma Adams (D-NC) and Sen. Kirsten Gillibrand (D-NY) for their leadership on this issue. CEO looks forward to continuing to work with them along with bipartisan Members of Congress and the House and Senate Agriculture Committees to make this needed correction.
"We need a Farm Bill that not only addresses the needs of today, but anticipates the needs of tomorrow," said Senator Gillibrand (NY). "The Training and Nutrition Stability Act would allow jobseekers in eligible programs to maintain SNAP benefits while receiving additional income through these federal job training programs. At the moment, SNAP E&T and Workforce Innovation and Opportunity Act program enrollees risk losing their SNAP benefits and food security because of the wages they earn through these programs. It is critical that we help these enrollees keep food on the table during the transition to independence."
"The Supplemental Nutrition Assistance Program (SNAP) has helped nearly two million low-income New Yorkers and has made tremendous strides toward reducing food insecurity and providing families and individuals across our state access to healthier food," said Congressman Espaillat (NY-13). "SNAP benefits ensure the livelihood and overall health of our community in the midst of economic insecurity and allow support of childhood development through access to nutrition. In order to provide relief to our working families, adjusting the SNAP eligibility requirements in accordance with the E&T program would ensure the stability of this support for the families who are counting on this assistance the most."
"Before COVID-19, 38 million Americans depended on SNAP benefits. Now, our world and our workforce have been permanently changed by the pandemic. SNAP must adapt to provide the help people need," said Congresswoman Adams (NC-12). "Fixing the SNAP E&T 'Catch 22' will help get more American workers back in the labor force without endangering the health of the workers or their families. Job training and continuing education should never endanger a worker's benefits, or cause their family to go hungry. This is an easy fix, and it's the right thing to do to get America back to work."
###
ABOUT THE CENTER FOR EMPLOYMENT OPPORTUNITIES
The Center for Employment Opportunities (CEO) provides immediate, effective, and comprehensive employment services exclusively for those recently released from incarceration. CEO currently operates in 31 cities and is dedicated to ensuring that justice-impacted job seekers have opportunities to achieve social and economic mobility. For more information, please visit https://ceoworks.org.