Participant Success Story: Malik Talks About His Journey to Become a Certified Personal Trainer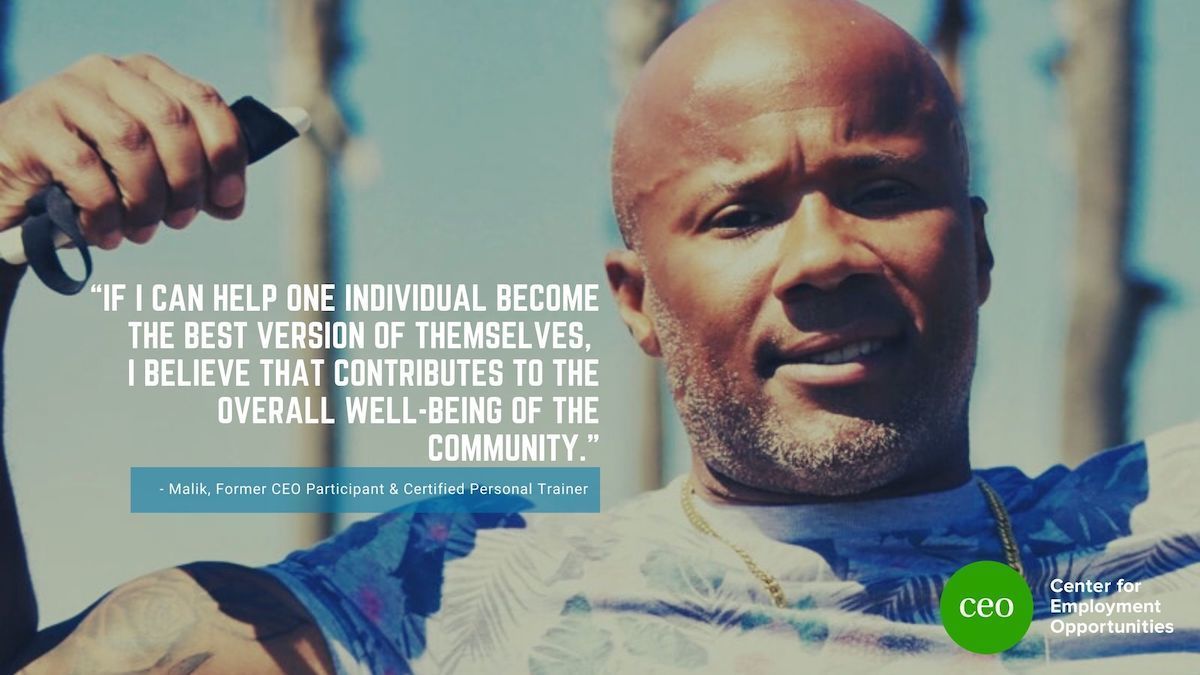 Malik is a certified personal trainer and nutritionist. Originally from New York City, he currently resides in Oakland, California. From a young age, Malik spent time in and out of the justice system, including almost a decade in solitary confinement. Being an independent spirit and a go-getter, Malik forged ahead on his own after his release from incarceration. He encountered the barriers most returning citizens face, including: a lack of employment, lack of support, and a landscape that discriminates against Black men with past convictions.
In a few months, Malik became increasingly frustrated with his situation and realized he needed help. CEO was there for Malik providing transitional work and immediate income, access to job coaching and placement services, and access to free credentialed training. Through CEO, Malik got a job with a cement masonry company where he became a union apprentice and later a full-fledged union member.
Today, Malik is pursuing his dream of owning his own gym. "The COVID-19 pandemic has propelled me to pursue my passion," says Malik. He now works as a fitness trainer at a Bay Area gym and also has independent clients. He is passionate about helping individuals and communities to be physically and mentally healthy.