Employer Success Stories
Employment is essential for people returning from incarceration to stabilize their life in society. As an approach that helps solve an organization's employment needs, many employers are opening up their practices to be more inclusive of people with criminal convictions. Below you will hear from employment partners who have invested in hiring formerly incarcerated individuals and have experienced success with this strategy.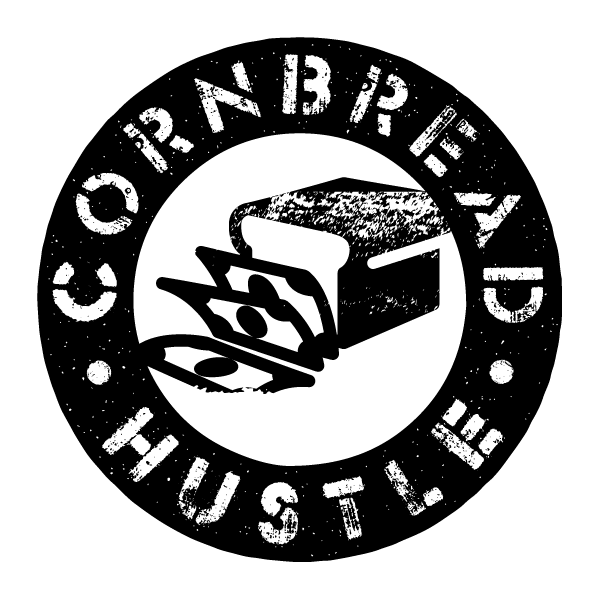 Cornbread Hustle
Cheri Garcia is the Founder of Cornbread Hustle, a staffing agency providing opportunities for people with criminal records located in Dallas, Texas. Her company has grown exponentially in the past 12 months and now hires more than 100 people with convictions at any given time. Through her experience volunteering in prison talking to people about entrepreneurship, she saw an opportunity to provide a service to people upon their release by connecting them with sustainable work opportunities.
Cornbread Hustle offers employers the opportunity to hire temporary employees or hire directly through Cornbread Hustle. When new client companies contract with Cornbread Hustle, Cheri and her team create a custom plan to help them begin their fair chance hiring initiative. Discussing this plan helps companies new to fair chance hiring set appropriate expectations and learn about the best practices of supporting people with criminal convictions.
Through an intensive screening process, Cheri and her team ensure that all of their employees are ready and motivated to work. Cornbread Hustle conducts two rounds of interview screening, an on-the-spot drug screen, and a background check. When creating this process, Cheri discussed that she found it important to conduct a background screen to best match her job candidates to employers, each having specific regulations around hiring people with different criminal convictions.
Cornbread Hustle is excited to continue reaching new employers to incorporate fair chance hiring and provide opportunities to the growing population of people released from incarceration.
Aerotek, Inc.
"This partnership is sure to help more individuals find impactful careers that work for them and their families."
For the past 35 years plus, Aerotek Inc. has built a reputation for providing the highest-quality staffing and workforce management services. As a partner to more than 300,000 contract employees and 20,000 clients every year, we use a people-focused approach to connect quality talent with exceptional opportunities.
Aerotek is committed to helping people find rewarding job opportunities based on their goals, skills and interests and have opened their doors to hiring people with criminal records. Upon expanding their hiring pool, Aerotek began to work with the Center for Employment Opportunities (CEO) in San Diego, California.
A member of Aerotek's Public Relations team commented on behalf of its company's relationship with CEO, "We find CEO to be a great partner in fulfilling our commitment to the San Diego area. Candidates that CEO connects us with have already completed training programs, resume-building classes and actual work assignments. As a result, candidates come prepared with positive references that inspire confidence with our clients. The proven work ethic and experience of these candidates allows them to move through our hiring process quickly to secure competitive work. Aerotek has provided meaningful jobs to 20+ CEO candidates in the last year. We consistently receive outstanding feedback on their performance. This partnership is sure to help more individuals find impactful careers that work for them and their families."

CleanTurn
CleanTurn
Q: What is CleanTurn?
A: CleanTurn is a commercial cleaning company. We are unique here in Columbus, because we like to use our business model as a means of providing supportive employment for individuals who've had significant challenges in their past. And so, first and foremost, we're a cleaning company, a commercial cleaning company, but we leverage that as a platform for supportive employment for folks coming out of incarceration, addiction, mental health, trauma, et cetera, sometimes a combination of all of those things.
Q: How does CleanTurn incorporate second chance employment in its company culture?
A: We're unique, because we started the company from scratch, with a focus on hiring individuals who are coming out of prison. And so, 95% of our staff have had some interaction with the criminal justice system, and in some cases at multiple levels. Some individuals have been in jail for a couple of weeks. Some folks have been in jail and prison for 20, 30 years.
We were just very intentional on the front-end of ensuring that we were creating a culture where individuals on day one recognized that we were primarily interested in hiring folks who, most of our culture, most of the business community just simply passes over. I'm just a firm believer that a person's past should not dictate their future. It certainly informs who they've become, but it doesn't dictate who they are. I also believe that a person's worst decisions don't define who they are.
Q: What do you suggest to companies that want to incorporate Second Chance employment practices?
A: I've talked to companies that are larger than us who have a culture that exists already. And they said, "John, we want to become a fair chance employer, a second chance employer, and how do you do it?" And it's a little different if you have a bigger company and you have more of an established culture, of course. But in those cases, I do believe it starts with the leadership. I mean, if the leadership is not on board, the CEO, the executive team, the HR director, if folks at the top are not on board, then it's not going to work.
Secondly, it's not just about being on board. I think it's very important to get exposure, to be educated, to start getting yourself out there. Visit a prison. Hang out with folks that are in prison. Go to a neighborhood that you may not frequent very often, and get to know folks. Volunteer at a nonprofit. Get to know a world that might be a little bit unique and different than the world that you've been in and that you've experienced. Just go in with as eyes wide open as possible, and get to know people and build relationships with folks that you perceive to be different than who you are.
Q: How does CleanTurn support their employees' growth?
A: CleanTurn is very keen on supporting the growth and career advancement of our team members. It's extremely important for us to capture people's dreams, to help individuals think through goal setting, and then to come alongside them, to encourage and motivate them to achieve those goals.
Two things that we've done. One is, we've developed leadership development and training internally. Most of our supervisors and team leads are individuals who've had challenges in their past, who have advanced with us and grown into leadership opportunities. And so, equipping them with leadership principles on how to make choices within the workplace, and also to make healthy life choices outside of the workplace, is extremely important.
And dovetailing with that leadership development has been a career advancement training program where individuals have an opportunity to take classes. It's kind of like a college environment where individuals are taking financial literacy, life skills, professional development, computer skills, different types of classes to hone in on skills, both soft and hard skills, that are important for them where they're at in their career here with us. And then also how those things might apply to a career down the road.

Dave's Killer Bread
Q: What is your name, and role in Dave's Killer Bread?

A: My name is Genevieve Martin, I am the Executive Director of the Dave's Killer Bread Foundation based just outside of Portland, Oregon.


Q: Would you mind sharing with us the story about how Dave's Killer Bread started?
A: So Dave's Killer Bread is the number one selling sliced organic bread across the country. We're also distributed across Canada. We started back in 2005 as the sister company to our then family bakery, which was called Nature Bake. In 2005, this was the height of the Atkins Diet and carbs are bad and people were avoiding bread. Dave had come back to the family bakery that his older brother was running by that time. And he had been in prison for four different stints. On his fourth stint out, he realized "I cannot keep blaming other people for the positions I keep getting myself in, I have to make some change." And on that fourth stint in prison, he received a lot of mental health treatment. He did some external extracurricular programs and he started finding who he was without substances and without blaming other people.
When his brothers saw these changes, he said, "Hey, I think you should come back." So once he was released from prison, he came back to the family bakery and he started working at the bottom, just like everybody else. Despite being raised in this bakery and knowing how to do this with his eyes closed, he came in at an entry-level position. After about six months of coming to work on time and doing what was asked of him and having no entitlement issues, being a family member, Glen said, I want you to make bread cool again. So he started playing with a lot of our sprouted bread recipes that we made at the time and that's how Dave's Killer Bread was born.


Q: What is something that Dave's Killer Bread has learned from their adaptation of Second Chance Hiring practices?
A: When people take ownership and accountability for their actions, whether they were decisions or mistakes or "wrong place, wrong time," when people acknowledge those things, that's the first step. And then when they're able to tell us about what they've been doing since: How are you spending your time? How are you growing as a person? How are you making sure you're not hanging out with the same groups of people that might be causing problems in your life? When candidates can answer those questions, those are the ones that we're going to bet on every single time, because that's where we get our star performers.
Q: What are the benefits of being a second chance employer?
A: There are a lot of benefits to being a second chance employer. What we've learned is it makes us a much more inclusive team. It builds a natural culture. Something that we could have never manifested by ourselves if we hadn't allowed people to come to work as their full and complete selves. Many of our employees and in our peer companies that we work with find that, when we allow people to show up and either share or not share their background, they perform better because they're not hiding a piece of them. So that helps us when you're performing at your best.
We've also found that it helps us attract incredible talent, and that's not just people with felony convictions...It's also allowed us to recruit incredibly talented people that have never touched the legal system in any way, shape or form, because they see that we're a company that stands both by our values and our heart and soul, and that they want to be a part of it. We have incredible people in our team, both in leadership and middle management and frontline that came here because they believe in the work so much that this is where they want it to be. Those are some of the many benefits.
Q: Has Dave's Killer Bread always given opportunities for people with convictions or was there some sort of transformation along the way?
A: We were becoming so successful within our farmer's markets and within our local markets and then our first growth into additional states across the country. We had orders that needed to be fulfilled, which means we needed to bake the product, package it and distribute it within about a 48 to 72 hour period of time. And we were getting to these points where we didn't have enough people to do it because the orders were so big. Our growth was happening so quickly that we hadn't had a chance to let our talent acquisition strategy catch up.
So at that time, we looked at our top performers in the company, and we found that there was a common thread amongst most of these talented individuals' stories. In most, but not in all cases, they had been formerly incarcerated. So at that moment, we just leaned into it. We knew it worked, but we hadn't done anything thoughtful around the work at that time. We just knew we did it and we were fine with it.

Q: How did you adjust your talent strategy to recruit more employees?
A: We started partnering with community-based organizations and said, "Hey, we need 12 people in the next 24 hours. We'll train them, but they need to be able-bodied. They need to be on time. They need to be trainable," all of those standard things. That's when we started the really intentional practice of what we've then coined "second chance employment." We would get people within six hours sometimes, we'd make a call, say, "We need people." They'd send us some folks and that's how we started learning how to have really clear communication and clear feedback loops with recruiting partners and getting some of the best people we could have ever hoped for on our teams.
Q: Why do you think other employers fear or don't hire people with convictions?
A: In our experience in talking with individuals and with people that are speaking on behalf of their companies, there's a number of reasons people are apprehensive to hire...more often than not, it comes from a place of personal perception. It's the unknown. You don't know what you don't know. And so in our core belief system, we have to challenge something about what we believe a person that has committed a crime is capable of, deserving of, looks like, sounds like, and whether or not that has a place in our companies.
In our work, we've learned that it's incredibly important that we first challenge personal perceptions and then we challenge professional perceptions because those are actually the easiest ones. And in professional perception, it tends to be around risk mitigation. And that is when we bring in experts from employment law and insurance, to really explain how this process works and how second chance employment can be a key part of your talent acquisition strategy and it's not actually harmful. It's completely within your right. You're completely safe to do this work and it's not going to increase your rates in really any of those areas.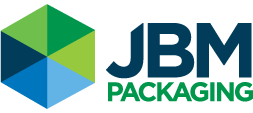 JBM Packaging
"[Second chance employment] was a win-win-win: to reduce recidivism, offer opportunities to those that need a second chance, and JBM gets a quality team member out of it."
JBM Packaging is a manufacturing company based in Lebanon, Ohio with more than 35 years of experience in the print and packaging production industry. JBM Packaging creates unique packaging for their customers' products such as custom envelopes and boxes. Over the past 4 years, JBM Packaging has adjusted their recruiting strategy and job candidate screening process to be more inclusive of people with criminal conviction records. Now the company employs over 150 employees, about 25% of them have criminal convictions.
The President and CEO of JBM, Marcus Sheanshang, was inspired to implement fair chance hiring practices first by his Church ministry that goes inside of a correctional institution to connect people with faith and emotional support. He contemplated how he could further support this effort and realized that his company could contribute by becoming a fair chance employer. These changes were motivated by empathy and by a business need to access talent. "At the start everyone was looking for more people, we were in need of more people," said Ashley Caudill, HR Supervisor, "Where is a new avenue for us? Where can we tap into to find talent? [Second chance employment] was a win-win-win: to reduce recidivism, offer opportunities to those that need a second chance, and JBM gets a quality team member out of it."
At the start, not all of the current employees were on board with working next to people with criminal records. The CEO took it upon himself to implement the change in culture and declared that if current employees or managers had a problem with the company providing employment to people with convictions, then this isn't the right company for them. This declaration was instrumental to the implementation and integration of their second chance employment practice.
In 2016, JBM Packaging removed the "conviction question" from their application. Initially they excluded candidates who had been convicted of violent crimes, but over time they shifted their practice and reviewed records on a case-by-case basis. To do this they look at conviction histories with a few questions in mind. First, they look at the nature of the conviction - does it relate to their work in any way or is otherwise serious enough to give them pause? Second, they consider how much time has passed since the conviction; a crime committed in the distant past is treated differently than something more recent. Finally, they look at the number of convictions on a candidate's record to assess if there's a concerning pattern of behavior.
After considering these questions, JBM discusses the background check with the job candidate to better understand the circumstances of their convictions. In the interview process, they also outline the company's core values and ask specific questions that allow candidates to demonstrate their alignment with the company's core values. This process -- a values-based interview, an individualized assessment of the background check, and an open conversation with the candidate about their history -- has been successful in mitigating hiring risks.
Since modifying their hiring screen to be more inclusive of people with convictions, JBM Packaging has been able to fill positions more easily, has built a supportive, family-like culture amongst employees and management, and sees an increase in job retention. Their Director of Operations points to a list of people that are top-performing employees and each of the top four happen to have convictions. Their employees with records are hard working, safety-minded, and are an integral part of the company.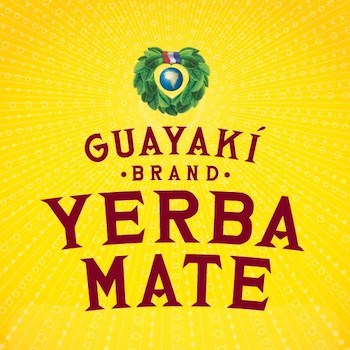 Guayakí Yerba Mate
Guayakí Yerba Mate is a natural products brand that offers organic, fair-trade, shade grown yerba mate beverages. Since its inception in 1996, the company has advanced social and environmental causes through what it calls its "Market Driven Regeneration" business model. In 2018 this company decided to use its expansion into self-distribution to create a new social impact commitment to hire formerly incarcerated individuals nationwide through its distribution subsidiary, The Yerba Mate Co.Guayakí Yerba Mate officially launched this commitment in February of 2018 and since has provided employment to over 200 people with criminal records ranging across 25 states and 49 cities.
In an interview with Forbes, Guayakí's Director of Social Impact James Anderson reports, We've seen a mother reunited with her child after being separated for 8 years. Her ability to have a stable job provided the means to purchase a home and reconnect with her family. In other cases, we've had an employee who came home after serving 19 years in prison move his way up from being one of our frontline distributors to now working directly on my team providing other people coming home with life-changing opportunities. It's been great to see individuals who have done the hard work on themselves take full advantage of this opportunity, as it's been incredible to see people just starting out on their new life use this as their foundation."
To source their new talent pool, the company built a network comprising of national and local non-profit organizations that serve individuals returning from incarceration, one of which is the Center for Employment Opportunities (CEO). The largest reentry employment provider in the country, CEO offers individuals just coming home from prison the ongoing support necessary to build career capital and financial stability. CEO provides immediate temporary work opportunities alongside career and financial coaching; this model is a great benefit to companies like Guayakí Yerba Mate that are looking to provide valuable employment opportunities to an extremely important yet underutilized talent pool. As new positions open, Guayakí sends an email to CEO offices to request applicants and shortly thereafter multiple applications are submitted.

Vice Media Group
In 2016, the co-founder of VICE Media Group, Shane Smith, joined President Obama on an investigative dive into the criminal justice system for a HBO Special Report called "Fixing The System". The report exposed that people who have been formerly incarcerated often struggle to find employment because of their criminal record. VICE's then-Director of Human Resources, Alex Love, proposed that VICE be a part of the solution by practicing more inclusive hiring.
Alex's understanding of the criminal justice system, alongside partnering with Center for Employment Opportunities (CEO) a nationwide non-profit supporting people affected by the criminal justice system, led VICE to create a specific program to encourage people with criminal records to find employment opportunities within their organization.
In partnership with CEO, Love along with her colleagues at VICE created an apprenticeship program for people with criminal records to work in different departments of VICE for six months to prepare them for a career within the company while building transferable skills involved for the media production industry.
Before launching, managers and directors that would support the apprenticeship gathered to learn about the program and were encouraged to ask questions. This meeting gave managers the chance to express any doubts directly to the program's leadership team. With a greater awareness of the barriers the apprentices might be facing along with a full understanding of the layers of internal and external support and resources built into the program, VICE's management team was fully bought-into the new apprenticeship program.
The first cohort of five apprentices were referred to VICE by CEO after the non-profit conducted an interview process screening people for aligned interests, motivation, and entry-level computer literacy. VICE decided that screening based on criminal background, work history, and education levels was not necessary for finding the best candidates. In the first week of the apprenticeship program, Love set up an extensive onboarding process, training the new employees on the company's culture, purpose, and acclimated the apprentices to VICE's internal communication systems. Following onboarding, Love hosted a series of roundtable discussions between the apprentices, and directors of different departments across the organization. From these roundtables, the HR team matched the apprentices' career desires with departments in need of support.
Throughout the six month program, Love and her team offered continued support to the apprenticeship participants and their direct managers. From the first cohort, four of the five graduated the apprenticeship and were all employed or contracted by VICE in full-time roles. VICE continues to host the apprenticeship program today.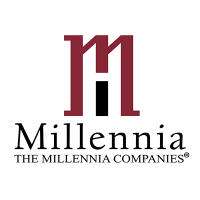 The Millennia Companies
In 1995, Frank T. Sinito founded The Millennia Companies®. Today, Millennia's portfolio includes more than 30,000 apartments throughout 275 communities in 26 states, many of which have undergone significant rehabilitations. Millennia's commitment to the preservation of affordable housing has resulted in housing opportunities for families of all income levels. The Millennia Companies® currently has approximately 1,500 employees comprising property managers, executive assistants, office administrators, maintenance technicians, grounds keepers, construction workers, general laborers, carpenters, project managers, and handypersons.
Helping people that are incarcerated has always been a passion of Sinito, who was impacted by the personal story of someone close to him being incarcerated. He saw the need to have people on the outside bring hope and connection to those inside of prison, so his company began working in partnership with True Freedom Prison Ministry. True Freedom Prison Ministry collaborates with the Ohio Department of Rehabilitation and Corrections, other nonprofit organizations, and public groups to rehabilitate those incarcerated and to prepare them for successful reintegration. These efforts are creating a culture change within the prison system and changing hearts and minds of those it touches.
One example of how the partnership has played out is through a program in which people come out of prison once per week to train in a restaurant. Trainees learn skills to be chefs in high-end restaurants ranging from basic job skills to advanced pastry techniques. The Millennia Companies® then hire them directly when they are released from incarceration. For people hired through this program, The Millennia Companies® saw retention rates of 60%, significantly better than the industry's average 73% turnover rate.
The Millennia Companies® didn't limit their Second Chance Hiring just to hire people from this program - it is now a practice throughout their entire talent acquisition strategy. Their hiring managers are trained to not ask about criminal conviction history in the interview process. If a job candidate brings it up, the hiring managers are trained to ask the interviewee to withhold from discussing the conviction further until after a job offer is made. Once a conditional offer is made, The Millennia Companies® uses an external talent company to run all of their background checks, and the Talent Acquisition Director has a small team of people that review the results. If there is a conviction on the background check, the Talent Acquisition Director calls the job candidate to talk through the history to ensure it does not conflict with relevant regulations that affect their hiring decisions.
As Millennia continues to hire more people with criminal records, their front line managers and employees are fully supporting the strategy. Millennia is a mission-driven enterprise, and their innovative hiring practices provide the company with another way to serve and make a positive difference.